I have tried quite a number of wines during our trip so far to Spain and I must say I have found a few things:
White wines generally are not very nice quite sharp and not a lot of flavour - these are the wines found in bars and restaurants.
Red wines are generally better with most being served far too cold - maybe this is a local thing?
Generally wine is very well priced and is often cheaper than beer for a similar amount in bars and restaurants.
The best wine I have had so far is Ribera Del Duero - La Planta - 2015 and it is the wine in our hotels piano bar in Vitoria Gasteiz.

They are charging 3 euros for a decent glass as well as serving it in a proper wine glass.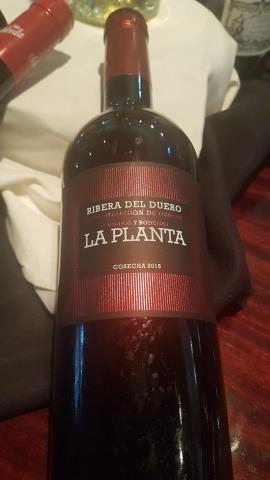 Looks like it retails for about 6-8 Euro a bottle in Spain.