For our last meal in Spain we decided to eat something nice and not just go for simple tapas.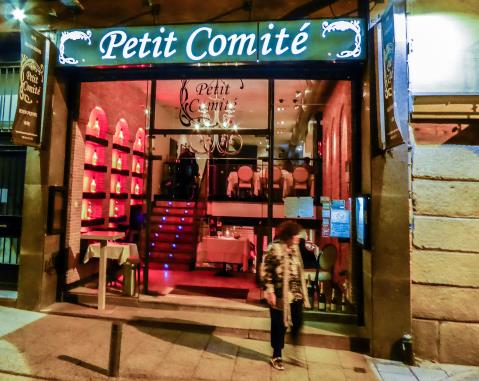 I looked using the Yelp application for places near to us and found one called Petit Comite. This looked good so I checked up some reviews on TripAdvisor and found that someone mentioned the fork which we had used previously. This is a easy to book restaurants in Europe and sometimes with a discount. In our case 40% off.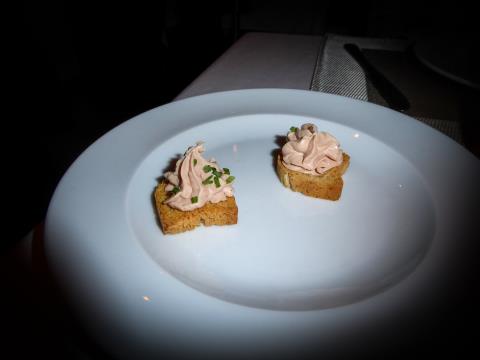 The place was very quiet when we arrived at 8:30pm. We got a simple little snack after sitting at our table which was very nice.
Pam ordered a Camembert in pastry - 5.90 euro, and I had a scallop dish - 16.90 euro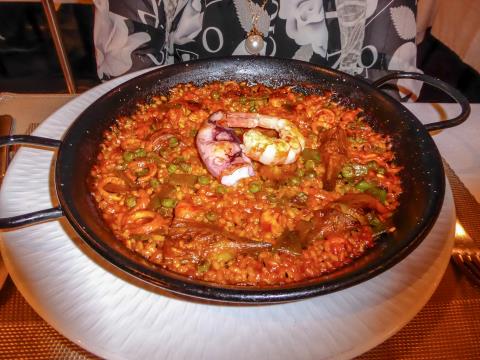 For mains Pam had her first and last Paella in Spain with Ham and Seafood 12 Euro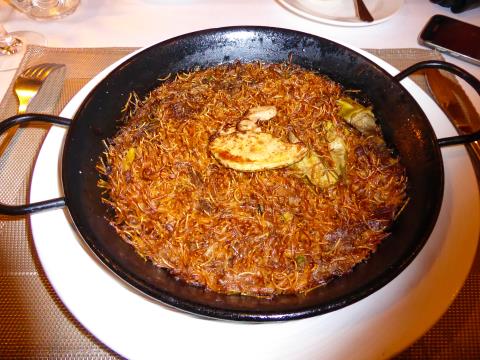 I had a pasta dish which was very fine pasta noodles where the top was a bit crispy but the bottom soft with Duck Confe and Froi Gras with artichokes. 17 euro
We had a wine and some water as well.
As part of the deal with the booking we got 40% off the food which bought our whole mean down to 43 euro.
The food was great and by the time we left the place was starting to fill up.