We went to find the missing coffee shop today from yesterday but we found a nice church along the way - closed, but it looked nice from the street.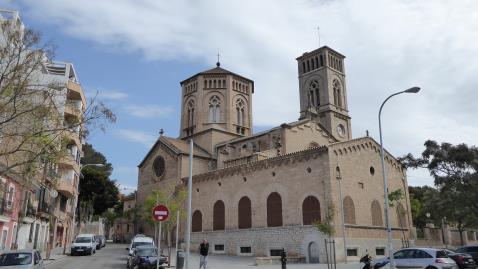 Instead of our coffee shop we found a market instead. It had the standard stuff of Fruit & Vegetables, Fish, Meat and a few nice shops that sold Sushi, and Pintxos.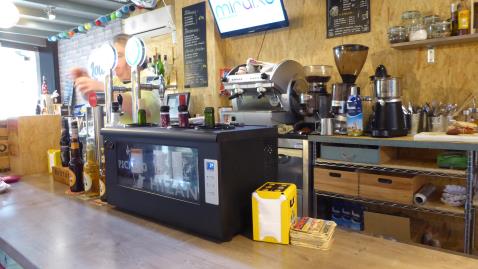 We started with a coffee each (espresso at 1.20 euro each) - notice that nice little wine machine - I want one - it holds 4 bottles at a precise temperature - Cave Vinum - 156 Euro - so how do I get this and get it home?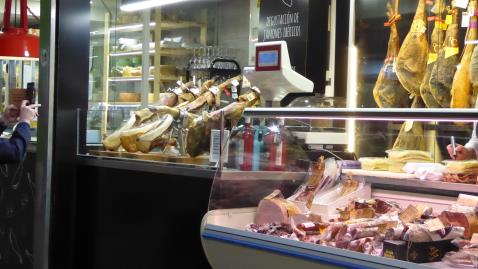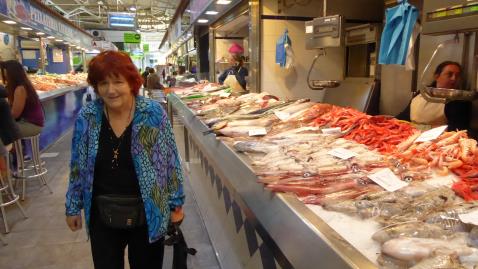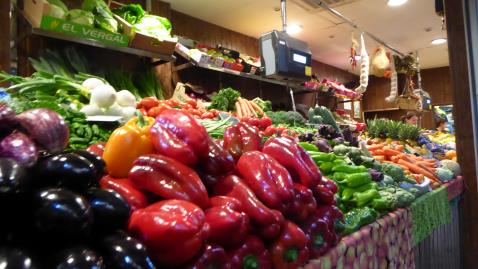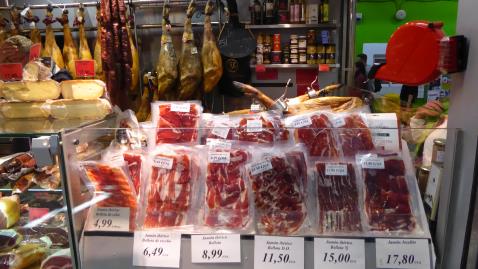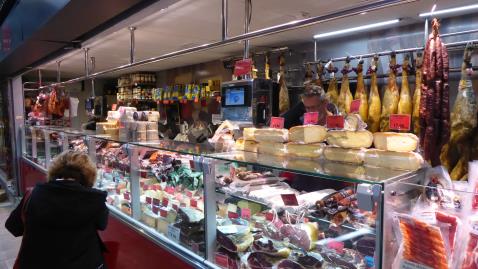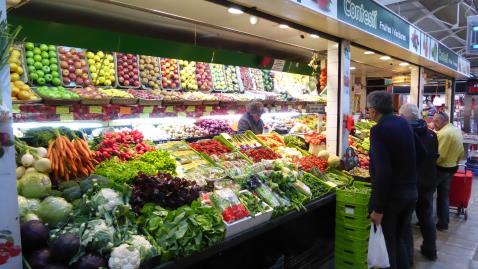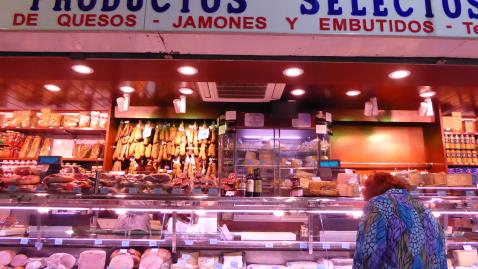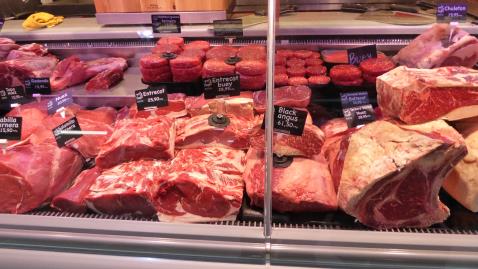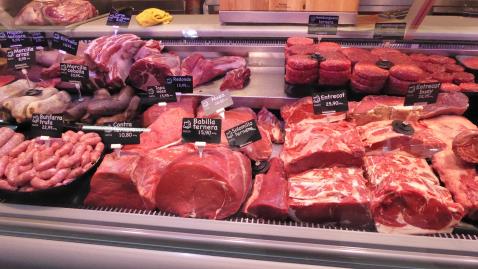 We found a little place that did Pintxos and they were great, in fact the best thing we have had since arriving and cheap at 1 euro each - so much cheaper than the crap they serve in restaurants as Tapas.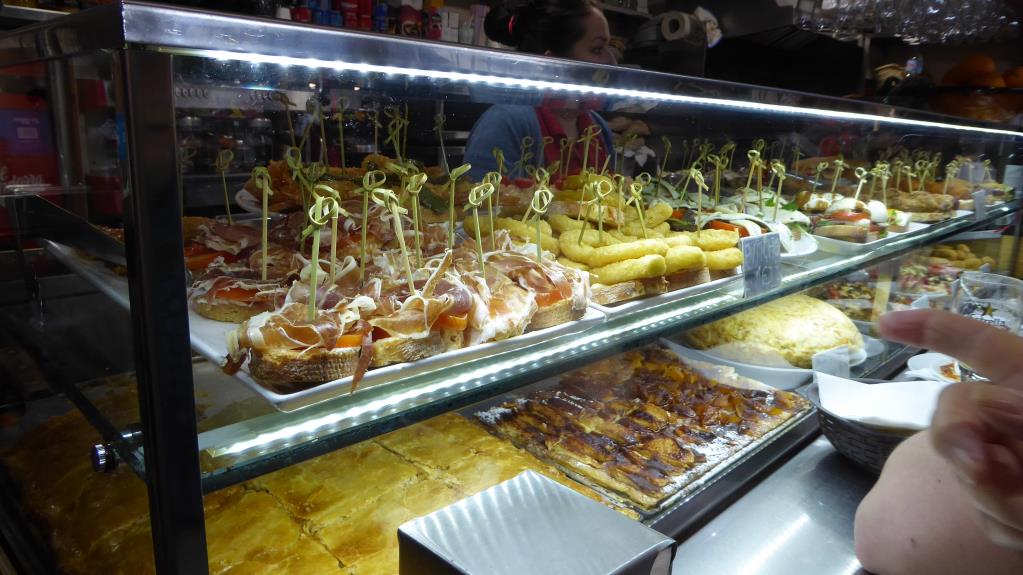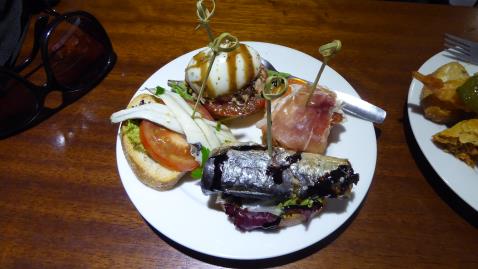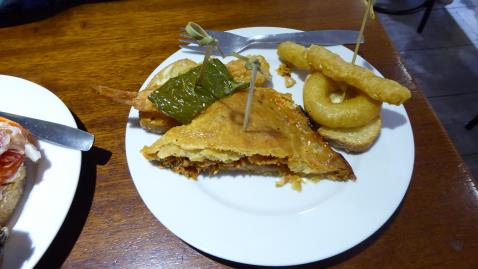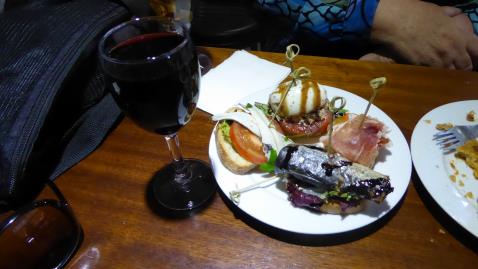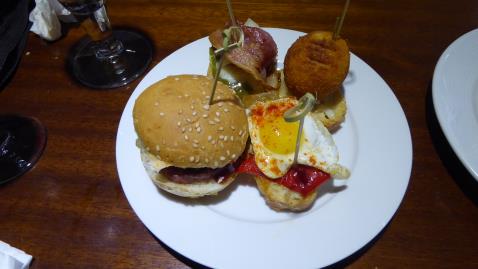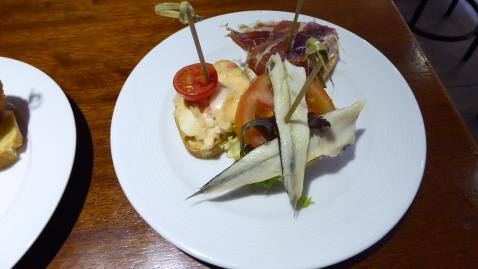 After this feast we decided to walk to the local park and have a read and then go back and buy some food for dinner from the market.
Along the way back I needed a toilet stop so we stopped in another cafe and had a wine & beer and used their toilet.
Their wine was expensive at 4 euro per glass and Pam's beer was 2.50 euro so much better.
We went back to the market then and bought some bread, cheese, and ham.
We bought two types of ham so we could do a test with extremely different price points.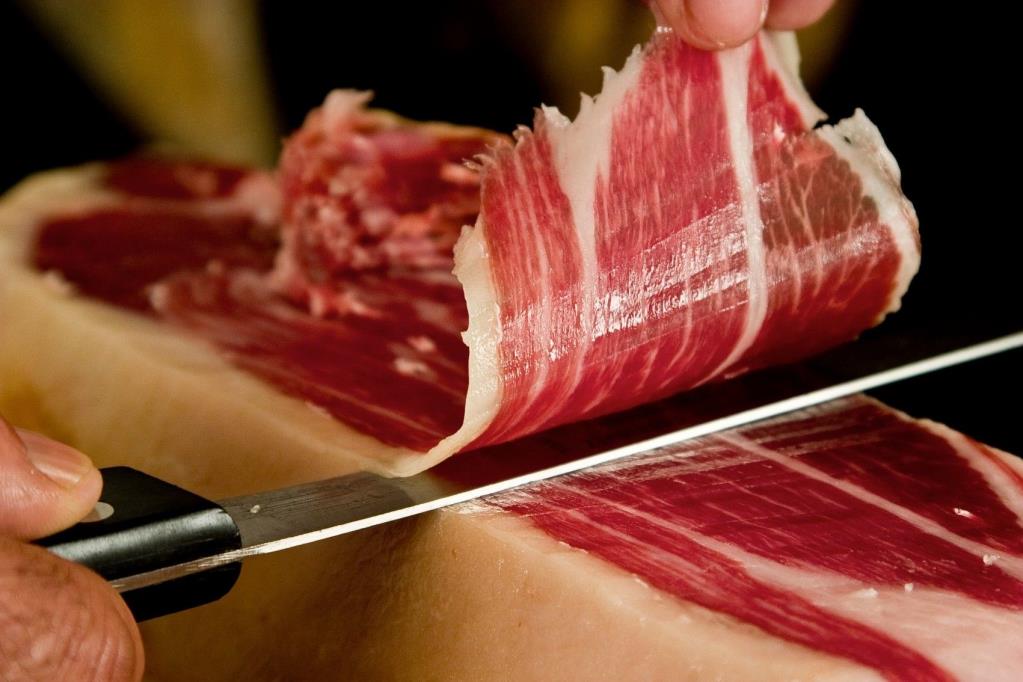 A master cutting the ham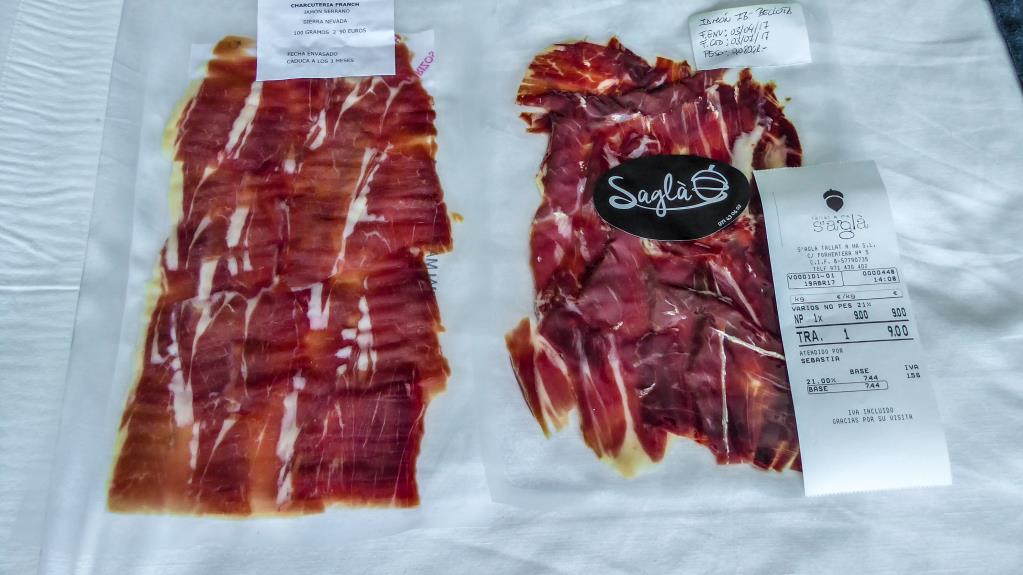 Out ham trial with the cheaper Serrano Ham on the left @ 29 euro per KG, and the Bollota @ 195 euro per KG
Our results from our tasting comparison:
The two products are very different. The simple cheaper ham is very nice and easy to eat and is used on a lot of baguettes. The bolleto is a lot richer and has a lot more flavor and more interesting character with a sweet nuttiness. Is it worth 6 times the price? well try it and see for yourself.