We decided to visit the Alcazar or fortress which is only a few hundred meters from the hotel.
Today was May 2nd and this is a public holiday like May 1, but not quite so important.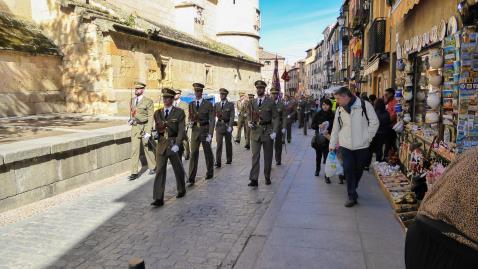 But there was a ceremony at the Alcazar before we got there and along the way the military soldiers were parading down the streets.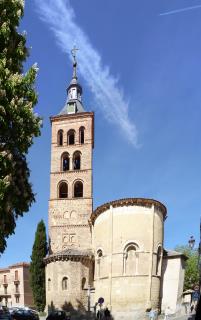 As we walked along there was another little church - we did not go in this one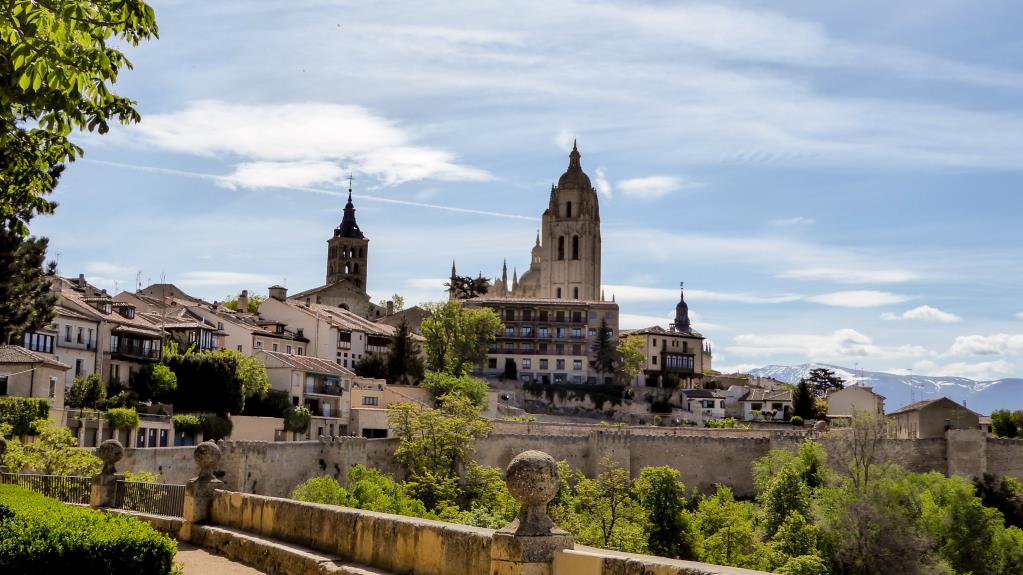 Just as we get to the area we got a nice view back to the Cathedral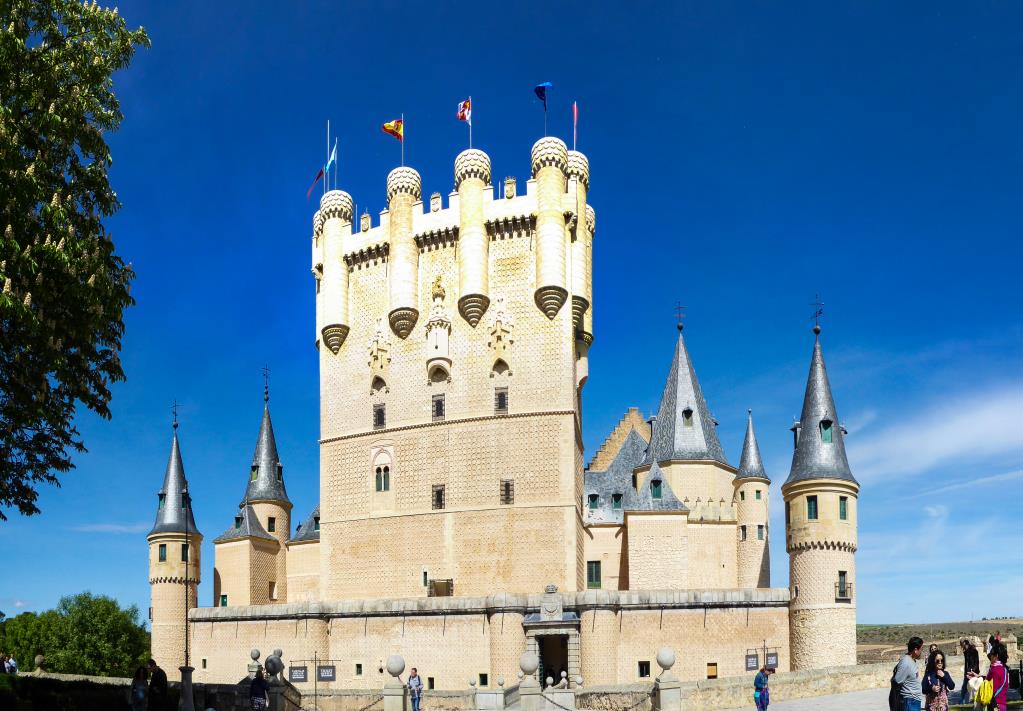 Originally built in the 12th Century over the remains of an old Roman fortress, the Alcázar (fortress) stands on top of a promontory dominating the Castilian plain. In the Middle Ages, it became one of the favorite residences of the Castilian Monarchs and was successively modified until the 16th century when the conical towers and the sloped slate roofs were added. In 1570, Felipe II married his fourth wife, Ana of Austria, in the Alcázar. For most of the 17th and 18th centuries, the Alcázar served as a prison, until it was converted into the Royal Artillery School in 1764 during the reign of Carlos III. On March 1862 however, the Alcázar was devastated by a fire and it was later reconstructed from 1882 to 1896 by architect Antonio Bermejo y Arteaga. In 1898, after the restoration, the General Military Archives of Spain were moved to the Alcázar and placed on the upper floor where they remain to the present day.
The entry price was 5.5 euro.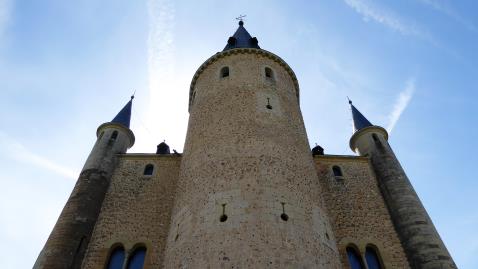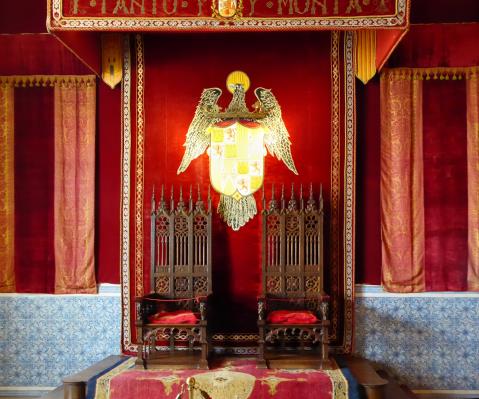 The King and Queens chairs