Our desert trip was arranged for us as part of our tour from Fes to Marrakesh. The tour company uses the Auberge Les Dunes D'Or - which is a lovely Auberge (a French word meaning "inn")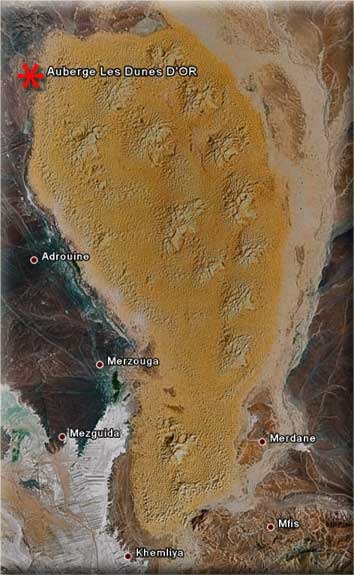 We did not sleep at the Auberge but we spend a couple of hours resting and wasting away the afternoon prior to our Camel journey into the desert.
The Auberge is probably in the 3 star range, but it was a great way to spend an afternoon.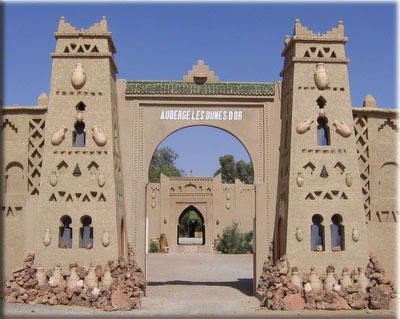 The Auberge is located about 12 KM from Merzouga along the northen edge of Erg -Chebi. Their email address is aubergedunesdor@caramail.com and they have a web site at http://www .aubergedunesor.com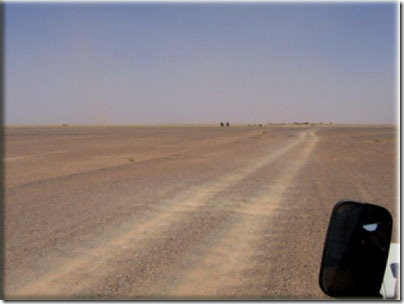 We travelled from Erfoud to Dunes D'or in a 4x4 vehicle - we did not know how far it was and it was infact quite a way, approx 20 KM over some very rough but very flat terrain.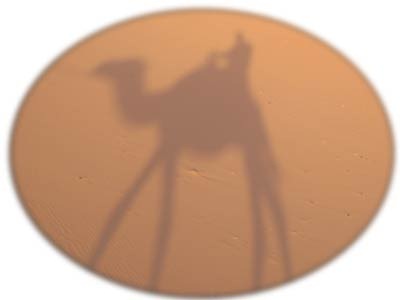 We have some great photos of our travel on the camels into the desert and here are a few of them.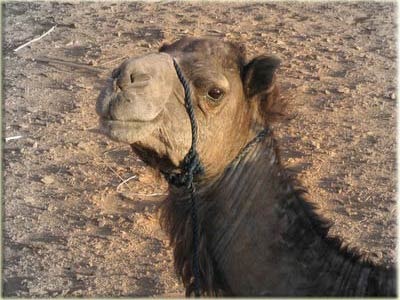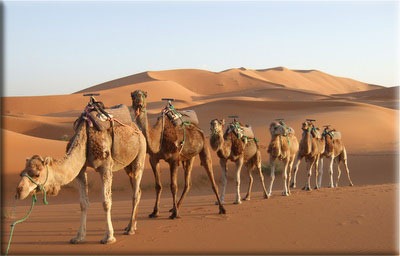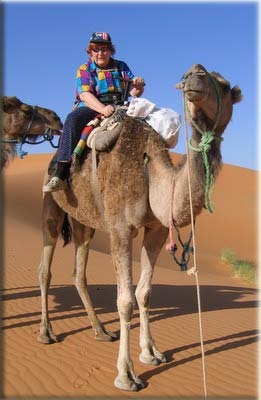 This is a page from their home page  http://www.aubergedunesdor.com/