After arriving in Casablanca we needed to get to our hotel. The hotel we booked into was called Hotel Central, near the port.
We took the train from the airport to the city for 50 DH each in first class. First class had no Air Conditioning.
We then got a petite taxi to take us to the hotel. The driver wanted 5 EURO which is about 50 DH.  We offered 40 DH and he accepted. We later found out that we should have only paid a maximum of 20 DH
The initial impression of the area surrounding the hotel was it was a big dodgy with some people sleeping on park benches.
We never got harassed by anyone while staying there.
The view from our room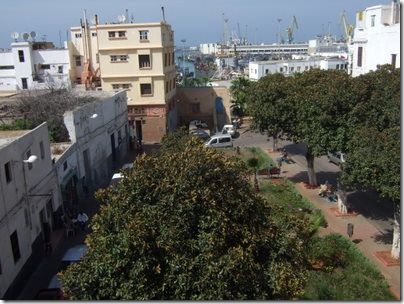 The view of the park outside of our room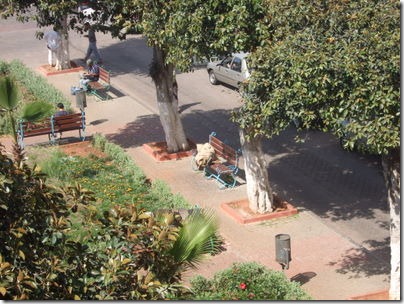 The hotel is quite basic, but it was clean and tidy although there were quite a lot of flies around.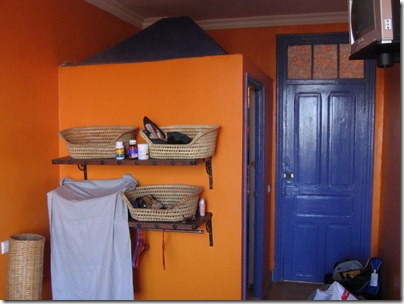 We stayed on a Friday and Saturday nights and found that there was a lot of noise outside most of the night with people, and vehicles, and of course the Muslim call to prayer at 3am
We booked over the Internet and paid 10% deposit by visa card. But when we had to pay the balance they said the visa machine did not work and they wanted cash. Sounds like a bit of a scam to me to get cash.
We ended up having to pay 720 DH in cash which was a bit of a pain.