Today is the last day in Fes, in fact we were up early as we were going to be picked up by a guide for Experience IT Tours to take us on the next part of our journey.
We mentioned to Jennifer the owner of the Riad that we were being met by our driver/guide and she said that a lot of people did not know where her Riad was and often they do not turn up.
We were thinking of how we would be able to contact the company when we were told our guide/driver had arrived.
We have a great time in Fes, and the Riad Dar Roumana was great.
Our driver/guide was Mr Namir, and he was a nice man with a silver Mercedes which meant that our trip would be done in style.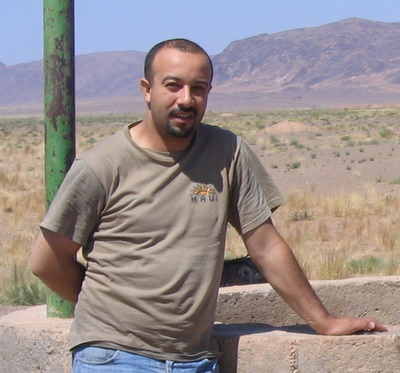 We began our journey to Midelt at about 8:45am after saying good bye to Jennifer and Sebastian.
We stopped for lunch at a small village and Pam has Tajine, and I had BBQ Beef, both were served with Bread, and Mint Tea.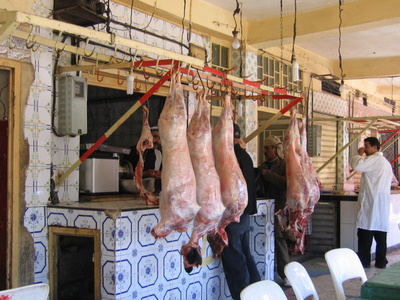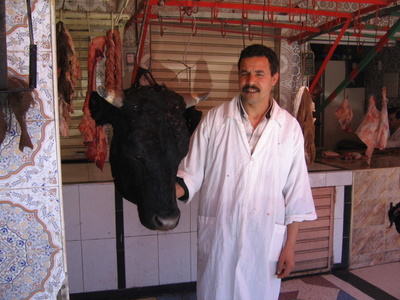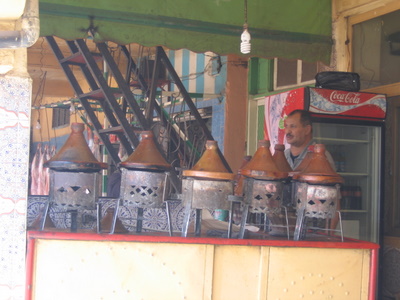 The butcher owned the meat and restaurant part and the BBQ. So we only had to pay the one man for everything.
The total bill was 65 DH