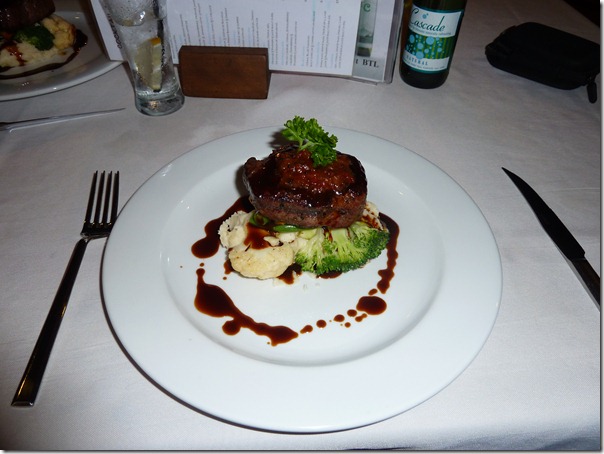 Our first meal at Iriirki was a let down with overcooked prawns and chips that were like cardboard.
This meal (Eye Fillet + seasonal vegetables) however was a lot nicer – it was 2600 Vatu each or about $34 NZD each.
The steak was lovely, and better than most in NZ.
Medium rare was more like Medium - Overall 4*