We got up early for our 7am flight to Sharm El Sheikh, and had arranged a vehicle to take us to the airport. We got to the airport just after 5am - far too early - but it was ok.
We checked in and then waited until about 6:45am to board. We had to get a bus from the terminal to the plane.
You can see the terminal, the plane and the bus I took with my BlackBerry.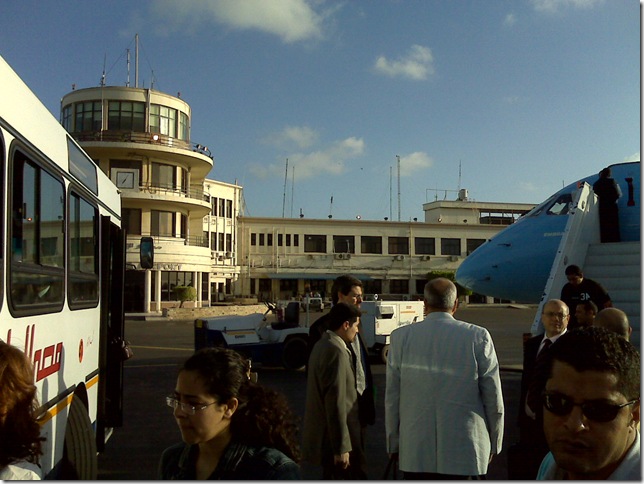 How much distance?, maybe 100 feet?
So we caught the bus from the terminal, and it did a u-turn and we got off and boarded the plane.
We sat on board for a while and it appears something was wrong and in the end we all had to get off again at about 7:15 - technical problems.
We went back in to the terminal ( we had to take the bus for the return journey of 100 feet ) and wait for about an hour or so.
We then again had to take the bus to the plane and this time we took off for Sharm El Sheikh.
The flight was about 1 hour. The area around Sharm El Sheikh is definitely desert and rocks, although there is a nice new airport to greet us when we arrived.