Although we were a mere 400-500 meters from the railway station we arranged a tuk-tuk to take us to the train station.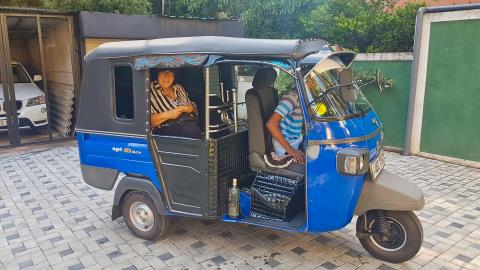 There was probably about 80 people in all waiting for the train which arrived at 9:23am and is scheduled to get us into Kandy at about 4pm - a bit over 6.5 hours.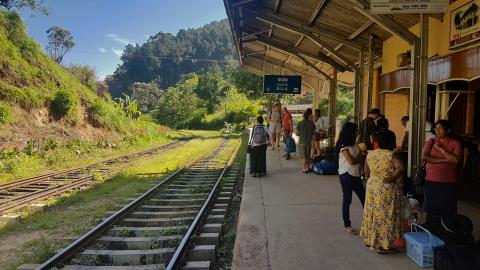 The trip started pretty well, because Ella is in the hill country the train meanders around the hills and is very slow. Kandy is only 160km from Ella but that means an average of 24km per hour.

---
The trip from Ella quickly takes us up very high with some very nice views over the country side and some tea plantations.
Very few people were working in the tea plantations - probably 20 in the whole trip and there are hundreds or thousands of tea areas covering almost entire mountain sides in some locations.
We were in 2nd class - reserved and it looked pretty dingy and looked like it had never received real clean in its life.
The windows open in 2nd class about 8 inches so you can get a nice view without the glare of the windows getting in the way.