We woke up early and needed to get some food in for the day ahead. It was very cold - 0 degrees with a strong wind around so I walked to the bread shop and bought a bread stick and a couple of pastries.
We ate them up and then cleaned up the little apartment which only took a few minutes.
We had arranged a CAB to take us to the train station - we could have walked but with 2 bags each and a very cold morning the taxi was worth the 6 euro.
Our train (22 euro) arrived on time to take us to Koblenz and it was a nice little journey of about 40 minutes stopping at 14 stations along the way.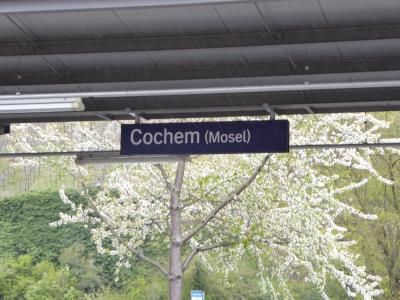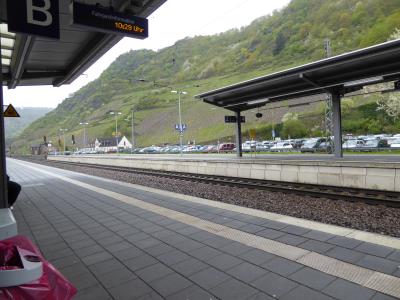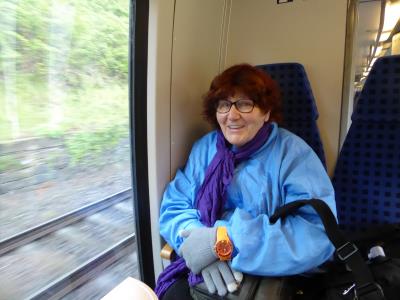 Once we arrived at the Koblenz railway station we bought a couple of espresso at 1 euro 30 cents each and then caught another cab to take us to the Avis car rental depot. Avis did not have a depot at the train station and it was about 200 euro cheaper to pick it up away from the train station. The taxi fare was 10 euro and 60 cents.
Once we arrived we had the option of 2 SUVs- not sure why SUVs probably because they were the only automatics available but we did see a Porche which would have been nice (auto as well).
I choose the Ford as it was a little but smaller than the Suzuki and it only had 6000km on the clock.
We got the GPS converted to English and worked out where we were going and headed off.