We just arrived in KL and there is a lot of haze around – looks like a very overcast day in Christchurch.
I took a photo from the train between terminals.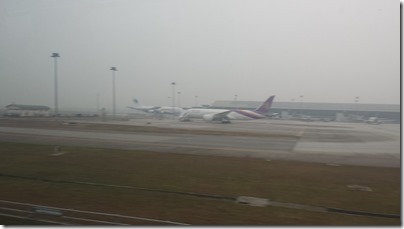 Our flight to Phuket departs in about 90 minutes.
We are hoping this haze is not going to be around Phuket.