Pam & I having a drink at broussards which was across the road from our hotel in Conti Street. We booked in for dinner but cancelled and had about 4 dozen oysters instead!

Local artists trying to sell there wares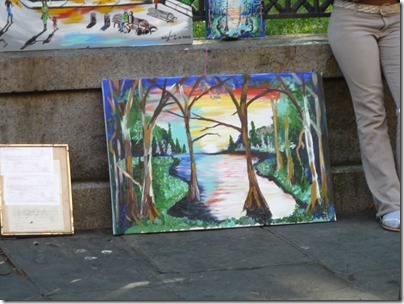 We planned to go on one of these paddle steamers but never got around to it.