We left Athens yesterday on the Blue Star Paros ship – the trip took 4.5 hours to get from Piraeus in Athens to Paros – a total of 95 Nautical Miles.
The view from our balcony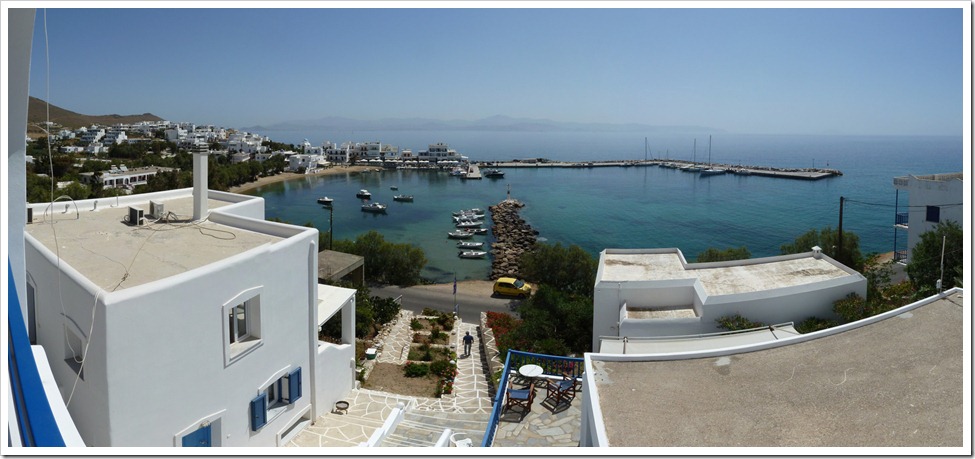 Last night there was a festival in our town of Pisso Livadi where there was music and dancing and a free ouzo and octopus with bread and cheese and cucumber.
There was also boats in the harbour with red flares and some fireworks.