From New Zealand we are flying on Singapore Airlines (http://www.singaporeair.com)
Christchurch to Singapore ( 10 hours + 50 minutes)
We stay in Singapore for about 36 hours
Singapore to Milan (12 hours + 45 minutes)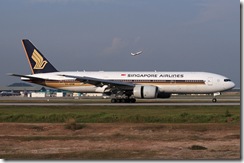 Once in Milan, Italy we will be using public transport and the Metro to get around.
To travel to Genova from Milan we are going to travel via train (http://www.trenitalia.it/en/index.html)
From Genova we will be getting a Rental Car and have this for 16 days.
With the Rental Car we will be travelling:
Genova to Triora
Triora to Vernazza
Vernazza to Pisa
Pisa to Modena
Update
We are now getting the rental car in Milan and driving to Triora
We will obviously be also using the car to visit other local locations….
We are going to drop off the car in Bologna, and then we will catch the train again, this time to Venice, and after 3 nights in Venice we will travel via train either directly to Milan or to Milan via Verona.